Traveling with children to Marocco
5 Reasons to travel to Morocco with children
Because the Moroccans love it. He probably has a lot to do with his defense of the figures of the child and the grandfather as fundamental points of the family (base of any society that respects itself), and surely it is also related to their spontaneous looks and free of mistrust, all values ​​that Misfortune in the West we began to despise. Be that as it may, a foreign child is a perfect candidate to awaken the fascination and sincere smile of a Moroccan.
Because they help the older ones enjoy the trip more. Unfortunately, when an adult travels to a country that is unknown and with marked cultural differences like Morocco, he goes through an initial process of shock in which he makes a conscious effort to understand another culture but, above all, to shake off prejudices. Fortunately, being accompanied by a child with an imperative need to interact with another culture through play and experimentation, makes us realize the ridiculousness of our attitude and accelerate that process.
They learn to disconnect. I know I'm going to sound like a chive grandmother, but I see more and more children manipulating the tablet or the mobile of their parents. I am the first one who believes that these contacts are necessary, since well used are an excellent tool of stimulation, play and education. But I think it abuses them and that we can educate a very sedentary generation or, worse, that puts digital social networks to other forms of communication. So traveling to a technologically less obsessed country can be a tremendously educational experience.
Traveling is an activity that allows us to broaden our perspective, especially in a country as different as Morocco; And with it I do not just refer to the new range sounds, flavors and odors that are presented. I believe that, as we grow, we are acquiring simplistic visions of other cultures. Unfortunately, this is not solved by watching television or reading books: the only possible way to free oneself from prejudice is to travel. So what better than to subject our children to that experience from a very small age, and that the effort to understand other forms of life is not twice as much as in the case of adults: forget what has been learned to learn it again.
Because, in short, it is the best gift we can give them. I think everyone agrees that there is nothing better than enjoying the money traveling the world; Nor the most coveted object can cause a similar satisfaction to the adventure of a trip. For some reason, it is something we assume but that, however, we are not able to see when we think what to give a child; As if the perfect candidate to wring a smile from them was a toy.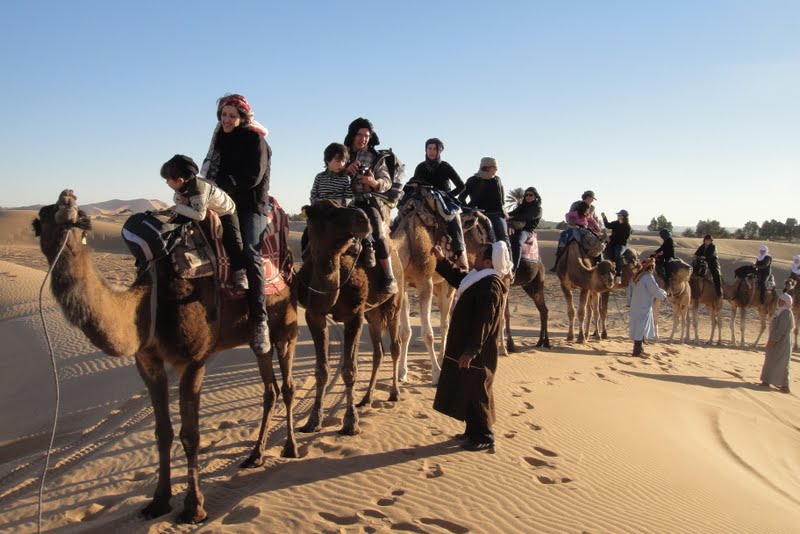 Information

Address
c/ Casablanca, 5 (La Nogalera)

29620 Torremolinos
Málaga
Spain
Contact
+ 34 95 238 01 57
+ 34 95 237 27 85 (fax)
Other information
Office hours:
Monday to Friday: 09:30 to 13:30 and 16:00 to 20:00
Saturdy: 09:30 to 13:30